20 days left to REGISTER!
Come on home and be with your friends!
Click HERE to see who's coming and where they are coming from!
Register and Pay for the Reunion TODAY!
Last day to register is October 15, 2022!
Click HERE to pay by Credit Card or mail us a check. (Please read the payment instructions carefully in the Event Details)
Book your Dedham Holiday Inn room reservation HERE. You will automatically get the reunion discount rate.
NEW>> Sign up to take the Tour of Needham High School. Click HERE
Class of 1972 Gives Back! Click HERE to donate to the Needham Community Council. Remember to enter Needham Class of 1972 in the "Comments" box on the donation form.
Our goal is at least $1,000. Donations to date: $625. Thank you, Rockets!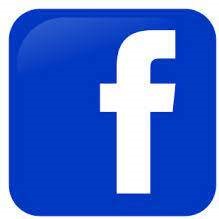 Click the icon and follow us on our Facebook page
This week's Music of Our Times song is posted!
"More Than a Feeling!"
Announced: March 5, 2022
Suffrin Blye! .... LIVE! at our 50th Reunion!
These guys have been rocking for 50 years! They came to us and generously offered to play for free at our reunion and we graciously accepted. You are going love their sound. Many of us have been listening to them over the years. Thanks, Steve Blakeney, Dave Lopresti, Dave Cintolo and all the guys...we can't wait! Click Music of Our Times and hear some of their music.
Announced: December 22, 2021
We have posted the capability to Register and Pay for the 50th Reunion. Click The 50th Reunion tab.
Announced: November 24, 2021
The Reunion Details are posted. Click "The 50th Reunion" tab.
Announced: November 22, 2021
We have a venue and inked the deal!
We will be posting all the details for our 50th Reunion ready to view on
Thanksgiving
Rockets lost a tough one to Wellesley in overtime 34 - 28 at the 134th Thanksgiving Day game
Happy Thanksgiving to you and your families
from all your classmates!
Announced: November 4, 2021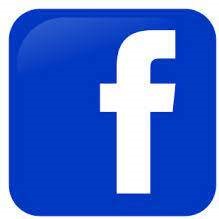 Click the icon to follow us on Facebook
Graduation Day! Check out the new page on the left side bar. Some content you probably haven't seen in a while.
Announced: October 29, 2021
Maahk your calendaahs for the wicked paahty we are planning one year from TODAY!
50th Reunion - October 29, 2022
Take the 50th Reunion Survey and let us know if you are planning to attend.
Check out the new web site redesign and "See Who is Coming"
Announced: October 3, 2021
Our 50th Reunion is set for October 29, 2022. Details to follow!
Please look through the list of classmates, and let us know if you have any contact information or leads for us to try and contact. If you believe there is someone who needs to be included in the 'In Memory' please let us know. Be sure to check your email address that you have listed and include a home email as well if you have included a work email.
The next meeting is Tuesday October 19,2021 (ET) via ZOOM. Please let us know if you'd like to join in, or let us know any comments or suggestions you may have!
Be well and take care!
Announced: September 16, 2021
It's hard to believe that 50 years ago we were beginning our senior year at Needham High.
It's time to start planning our reunion next fall. If you are interested in helping in any way please let me know (mbctobin@thetobinschool.org) and I'll send you a ZOOM link prior to the meeting.
Our first meeting will be September 30th at 4 p.m. on ZOOM.
All are welcome and encouraged to join in!
In the interim it would be incredibly helpful for everyone to help find classmates and send along updated contact information and / or direct them to our website www.Needham72.com and our Facebook page 'Needham High School Class of 1972'