Everything you need to know is right here in the Student Handbook including your Homeroom number.
There will be a quiz at the reunion.
Click the Handbook and rotate the document in your pdf reader.
***
The Booster Club used to go door-to-door every year selling donations. This is the sticker you got and displayed on your front door window to let everyone know you were a supporter.

We turned him around and gave him that 50th Reunion look.

***
February 21, 1970. Four Seasons Arena in Walople. Needham Varsity vs. League All Stars. Class of 1972 represented by (5) Sophomores. (From Brian Riley Archives)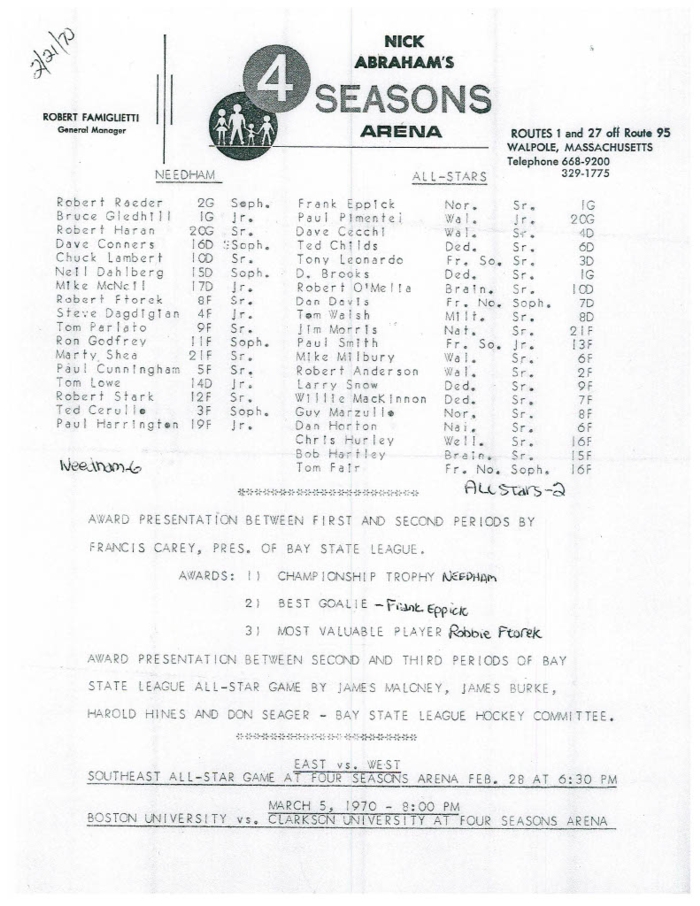 ***
Needham Landmarks back in the day and way back in the day.
***
We were 13 and 14 in 1967 and starting to listen to the radio.
WMEX Good Guys 15 and 10 Most Music Survey week of May 21, 1967 - May 27, 1967.
Ding Dong the Witch is Dead splashes on to the charts at Number 15!